Professional Teeth Whitening Asheville, NC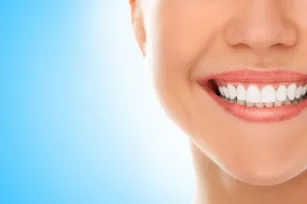 Dingy teeth can keep your smile from shining its brightest, so why not change that? Don't keep your pearly whites under wraps. Whiten your smile with help from your dentist at Asheville Family Dentistry. Nothing freshens up your appearance like a whiter, brighter smile.
Teeth whitening is a simple, non-invasive dental treatment used to change the color of natural tooth enamel and is an ideal way to enhance the beauty of your smile. Since having a whiter smile has now become the number one aesthetic concern for most patients, there are a number of ways to whiten your teeth this season.
Is Teeth Whitening Effective For Everyone?
Almost anyone can benefit from teeth whitening. However, there are some cases where the treatment may not be effective. Your dentist in Asheville, NC will determine if you are a viable candidate for the whitening process through a thorough oral examination and diagnosis. Teeth whitening is ideal for patients who have healthy, unrestored teeth and would like to have a whiter, brighter smile.
Is It Safe To Whiten Your Teeth?
Professional teeth whitening is safe and gentle. You may have heard some bad stories about people who attempted to whiten their teeth at home, but having the procedure done by your family dentist can get you the results you want safely and comfortably. Your Asheville family dentist will make sure your lips, tongue, and gums are protected as they apply a gentle bleaching solution. The end result is an even shade of white with minimal tooth sensitivity, and no damage to the surrounding tissues of your mouth.
If you are looking for a way to whiten your discolored smile, it is always safer and more effective to choose a professional teeth whitening system under the direction of your Asheville, NC dentist. Contact Asheville Family Dentistry today to make an appointment and to see if you are a good candidate for whitening.
Looking to brighten your smile? Contact Asheville Family Dentistry to schedule a professional teeth whitening session! Call our Tunnel Road location at (828) 299-4455 or our Brevard Road location at (828) 670-9394.