Cosmetic Dentistry Asheville, NC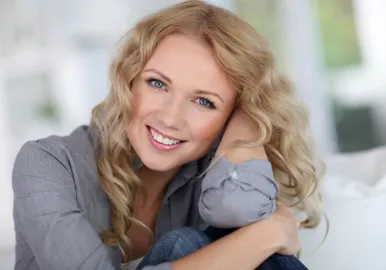 Cosmetic dentistry refers to any type of dental work that helps to improve the appearance of your teeth or smile. This can provide an improvement in self-confidence, especially if you have felt concerned about your teeth and/or gums for some time. At Asheville Family Dentistry, we offer a wide range of cosmetic dentistry services to help you look and feel your best. We also offer full smile makeovers, whether you need a tooth bonded due to a chip, or a full set of beautiful porcelain veneers.
From more conservative treatments to more aggressive procedures, cosmetic dentistry can offer anyone a more attractive smile. Advancements in dental technology have also created more natural, tooth-like options and materials then ever before, so no one will ever be able to tell that you have received restorative dental work.


Cosmetic Treatments
Some of the most common cosmetic dentistry procedures that we provide include:
Crowns
Bonding
Porcelain Veneers

Teeth Whitening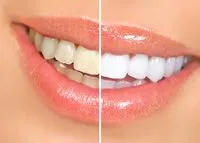 You may have questions about the benefits of teeth bleaching in our office vs. using one of the many over-the-counter products available on the market today. We recommend that you visit us for a consultation, since dental-supervised teeth whitening treatments are still the top option in the safety and overall health of your teeth. If you have discolored spots or dark-colored teeth, whether from coffee, tobacco, wine, or other food stains, our dentists can help you feel more confident in your smile.
One of the first things people notice about you is your smile. If it's not up to par, visit us for cosmetic dentistry procedures. Our team of professionals can help improve the look of your smile and make you want to keep smiling forever. Our office is conveniently located in Asheville, NC, so give us a call to schedule an appointment today!


Why Is Cosmetic Dentistry So Popular?
A smile is a way of telling someone we're happy, we're pleased to be in their company, or that we're having a good time. It's a greeting and an important social cue. So if you feel like you have to hide your teeth from others, it can affect how you interact with the world. Cosmetic dentistry allows people with even the most discolored or damaged teeth to see a smile improvement, which is why it's so popular in dentist offices across the country.


Benefits of Cosmetic Dental Treatments
You never know just how much of an impact a beautiful smile can have on your life until you have one. People look at you differently and your self-confidence increases significantly. Here are a few other benefits of cosmetic dentistry:
It reacquaints you with your dentist and encourages you to take better care of your teeth.
Modern cosmetic solutions last for many years—sometimes decades.
Cosmetic procedures can shave years off your appearance, making you look and feel younger.
Cosmetic Dentist Asheville, NC
As a cosmetic dentist in Asheville, we offer procedures such as teeth whitening, teeth bonding, porcelain veneers, crowns and more. While many people may think that a cosmetic dentist is just interested in improving the appearance of your teeth and(...) Read More



Interested in cosmetic dentistry from Asheville Family Dentistry? Contact one of our Asheville, NC offices today to make an appointment! Call our Tunnel Road location at (828) 299-4455 or our Brevard Road location at (828) 670-9394.